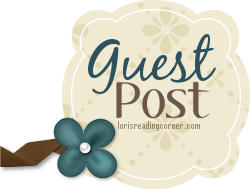 My SCBWI Writer's/Critique group is very much like eating bread. I can't do without it, and I don't want to! I've been a member for four years and realize what a pivotal part they play in the life of my mind. I don't make a literary move without them.
This is a pretty selfless group of people, and the trust factor is very high. We work together as a team. The critiques are fair and to the point. They always provide those fresh eyes that are so needed after countless hours of toiling over a 600 word manuscript--a jigsaw puzzle in implausibly slow motion.
Our two co-chairs, Sherry and Anastasia, never fail to support and encourage the group as a whole. They devised a brilliant plan to keep spirits from flagging. It was a Share Your Rejection Letters contest and was great fun. In fact, one of our members who is a much published children's author and whose name would be recognized here, shared several new rejections with the group. That was a major boost. "Wow. It even happens to her!"
A high point came this past spring when five of our company received offers of publication within a week. It was celebration all around. No pettiness. No jealousy. No ill will. Just solidarity and support. A circle of writers, both published and hopeful, working together to make the world a better place, is who I hang out with once a month and communicate with by email constantly. Am I lucky or what?
About the author ~
After having been an elementary school teacher, a management consultant with New Options, Inc. in New York City and a university professor of education, Nancy Stewart now writes children's books full time. She, her husband and three sons, lived in London for eight years, where she was a consultant to several universities, including Cambridge.
Nancy travels extensively throughout the world, most particularly Africa. She is the US chair of a charity in Lamu, Kenya, that places girls in intermediate schools to allow them to further their education.
Nancy is the author of One Pelican at a Time and two other Bella books: Bella Saves the Beach and Sea Turtle Summer. All three are published by Guardian Angel Publishers.
She and her family live in St. Louis and Clearwater Beach, Florida.
Find Nancy on the web
Bella and Britt love living by the beach. When they find oil washing to shore from a gulf spill, they want to help but are told there is nothing for kids to do. But when their old friend, the pelican, becomes covered with oil, they help save his life by their quick thinking and action.
Read an excerpt ~
As days passed, the girls waited and watched while adults tried to fix the problem. That is, until they saw the old pelican leave his perch and plunge into a patch of sticky sea.
Britt gasped. "Will he come back up?"
"If he does, how can he live? Bella questioned.
But he did come to the surface, covered in heavy, tacky oil. He looked at them, and they looked at him. And the girls took action.
"Help! Help us help the pelican!" both girls screamed.
A young man who, on such a hot, summer day, would be renting colorful umbrellas to beachgoers, sat alone on the sand.
"What's the trouble?" he shouted, running toward the girls.
"The old pelican! The old pelican! We have to save him!" Bella sobbed.
"Come on. No time to lose!" The young man sprinted down the beach to the clean-up crews.
"Ah, I know that old bird," nodded the crew chief. "Let's go get him."
Visit Nancy on the rest of her tour ~
Friday, April 22
Guest blogging and giveaway at
The Children's and Teens' Book Connection
Monday, April 25
Book reviewed at
Thoughts in Progress
Tuesday, April 26
Interviewed at
Pump Up Your Book!
Wednesday, April 27
Interviewed at
As the Pages Turn
Thursday, April 28
Book spotlighted at
Books, Products and More!
Monday, May 2
Book reviewed at
Bri Clark: "The Belle of Boise"
Tuesday, May 3
Interviewed at
The Hot Author Report
Wednesday, May 4
Interviewed at
Literarily Speaking
Thursday, May 5
Interviewed at
Write What Inspires You
Friday, May 6
Book reviewed at
Write What Inspires You
Monday, May 9
Book reviewed at
One Day At A Time
Book reviewed and interviewed at
SFC Blog: Families Matter
Tuesday, May 10
Trailer spotlighted at
If Books Could Talk
Wednesday, May 11
Interviewed at
Janet Ann Collins On Words
Thursday, May 12
Book reviewed at
Stories a la Mode
Friday, May 13
Character interviewed at
J. Aday Kennedy: A Writing Playground
Monday, May 16
Book reviewed at
J. Aday Kennedy: a Writing Playground
Tuesday, May 17
Book reviewed at
The Adventures of My Family of 8
Wednesday, May 18
Interviewed at
Examiner
Thursday, May 19
Interviewed at
Beyond the Books
Friday, May 20
Book spotlighted at
The Writer's Life
Monday, May 23
Guest blogging at
Literal Exposure
Tuesday, May 24
Interviewed at
Broowaha
Wednesday, May 25
Interviewed at
Divine Caroline