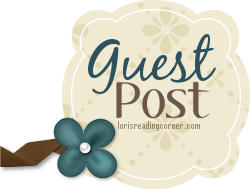 My new historical mystery series, which kicks off this month with the debut of SWEET REVENGE, is all about intrigue, revenge, murder . . . and chocolate! Now a number of people have asked me—did edible chocoltae exist in Regency England (ws jane Austen eating bobons?) Well, the anser may surprise you—it's yes!
Several years ago, for my "real" job, I interviewed the head of a gourmet French chocolate company, which was founded by Marie Antoinette's personal physician, and was fascinated to discover some amazing tidbits about the Regency and chocolate. So, when I started to create my heroine, Lady Arianna Hadley, her Caribbean background suddenly made an expertise in chocolate a perfect ingredient to her character.
Researching chocolate provided a number of delicious little discoveries. (A tough job, but someone has to do it!) Marie Antoinette complained about the unpleasant taste of her medicines, so her physician, a man named Sulpice Debauve, came up with the idea mixing it into a solid form of chocolate—a pistole or wafer-like disc that the Queen is said to have adored. (The company, Debauve & Gallet, still offers Pistoles De Marie Antoinette . . . a 1.7 lb box costs the princely sum of $200. Her favorite flavor was said to be almond milk.)
Debauve survived the revolution and in 1800, he opened his first chocolate shop on the left bank of Paris. By 1804, he had more than 60 shops throughout France. The company claims that legendary chef Antoine Carême and Debauve occasionally worked together, and that the idea for croquamandes—caramelised almonds coated with dark chocolate—resulted from a discussion between the Napoleon and Carême about creating a special treat to celebrate the Battle of Friedland
What to know more about the history and lore of chocolate? Each chapter of SWEET REVENGE opens with a tidbit of history and a chocolate recipe, so I hope you will enjoy it!
So, what's your favorite type of chocolate?
About the author ~
I began my writing career at age five, creating a number of Westerns lavishly illustrated with crayon drawings of horses and cowboys. However, I have since moved on to Regency England, an era that has fascinated me ever since I picked up a copy of Jane Austen's Pride And Prejudice.
Books have always been an important part of my life. I have always been a voracious reader, and I have always had a very vivid imagination . . . so much so that I think at times it worried my parents that I was so happy in my own little world, drawing pictures and creating stories. My teachers will also tell you that I was the class history geek, even in grade school. I don't really know why, but I have always been fascinated with the past.
As an undergrad at Yale, I majored in art—though I took enough history courses to have majored in that subject as well—and went on to get a MFA in Graphic Design at the Yale School of Art, concentrating in publication design. So I guess you could say I have always had a left brain-right brain sort of love affair with the printed page.
So why did I choose the Regency time period for my mysteries? I love the era because it was such a fabulously interesting time and place—it was a world aswirl in silks, seduction and the intrigue of the Napoleonic Wars. Radical new ideas were clashing with the conventional thinking of the past, and as a result, people were challenging and changing the fundamentals of their society. For example, you had Beethoven composing emotional symphonies, Byron composing wildly romantic poetry about individual angst, J.M.W. Turner dabbling in impressionistic watercolors and Mary Wollstonecraft writing the first feminist manifestos . . .
In so many ways, it was the birth of the modern world, and for me, its challenges, its characters and its conflicts have such relevance to our own times . . . and hey, who can resist men in breeches and boots!

In Lady Arianna Hadley and Allesandro de Quincy, the Earl of Saybrook, I've sought to create two individuals who embody the the intellectual curiosity—and courage—of the times. They'll be setting off on some devilishly daunting adventures. So lace up your corsets, tweak the tails of your cravat and let's enter a world of glittering ballrooms and deadly intrigues . . .
I hope you enjoy my books!
Email Andrea ~ andrea AT andreapenrose DOT com
Sweet Revenge: A Lady Arianna Regency Mystery (Lady Arianna Hadley Mystery)

Deception with a dash of murder is a recipe for disaster…
England, 1813: Lady Arianna Hadley's desire to discover her disgraced father's murderer has brought her back to London from exile in the Caribbean. Masquerading as a male chef, she is working in one of London's aristocratic households in order to get close to her main suspect. But when the Prince Regent is taken ill after consuming Arianna's special chocolate dessert, she unexpectedly finds herself at the center of a dangerous scandal.

Because of his expertise in chocolate, the eccentric Earl of Saybrook, a former military intelligence officer, is asked by the top brass at Horse Guards to investigate the suspected poisoning. But during his first interrogation of Arianna, someone tries to assassinate both of them, and it quickly becomes clear that something very sinister is afoot within the highest circles of government. They each have very different reasons for wanting to uncover the truth, yet to have any chance of doing so they must become allies.

Trust. Treachery. Arianna must assume yet another identity as their search takes them from the glittering ballrooms of Mayfair to the slums of St. Giles. And their reluctant alliance is tested in more ways that one as it becomes clear that someone is looking to plunge England into chaos . . .
Click HERE to read an excerpt
The Cocoa Conspiracy: A Lady Arianna Regency Mystery (Lady Arianna Hadley Mystery)
Coming December 2011
Thanks to the publishers, I have two (2) copies of Sweet Revenge: A Lady Arianna Regency Mystery (Lady Arianna Hadley Mystery)
to give away.
GIVEAWAY Rules for entering:
* This contest is open to residents of USA only.
* Please complete the form below - do not leave information in the comments - it will not count.
* One entry per person. Duplicate entries will be deleted.
* The contest will end on May 6th at 11:59PM EST; 2 winners will be selected and contacted thereafter.
* Once the winners are contacted, they will have 48 hours to respond to my email or another winner will be chosen (make sure to check your spam filters!).
* Book will be shipped directly from the publisher