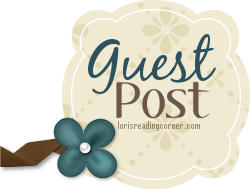 When people ask when I first knew I wanted to be a writer, I usually take a deep breath and decide which answer to go with: short or long. The short answer is when I was a senior in high school. The long answer goes something like this: I grew up with two sisters who had great artistic passion and talent. One was a dancer, the other an actress. As the youngest, I felt disappointed that I didn't follow in their footsteps. The only thing I was passionate about was reading. And when grown-ups would look from them to me and ask, good-heartedly, "so, an actress, a dancer, and what? What will you be, Meg?" I would shrug. Even by age six, I knew that being a reader wasn't a job. It was a hobby. Certainly, sitting happily for hours in front of the fireplace with a book didn't demonstrate any kind of gift or talent. Soon, I faced facts. I was the ordinary sister.
Books became even more of a solace to me in elementary school, as I tried to discern some pattern to the adult world. Authors like E.B White, Roahl Dahl, Katherine Patterson, and Judy Blume all gave me treasured hints about my present and future life. But I can rattle off these authors names now only because of my own children. When I was ten years old, I didn't care about who wrote the books, I only wanted their words. In fact, I admit, I don't think it really dawned on me that books were written by actual people until seventh or eighth grade. Of course, I'd written my own little stories on blue-lined paper and folded them into pockets and drawers, but that was just kid's stuff. That didn't have anything to do with libraries and bookstores. I had always chosen the spines from the library shelves without any regard for who'd written them. I considered these books my companions and--much like my actual friends--I never really thought about who made them.
As I entered high school and was taught to think more critically about literature, I realized that all those books I'd read and loved had once been just ideas floating around in someone's head. Lo and behold, they hadn't been born whole, squirted from some book machine onto bookshelves! They'd been toiled over by their makers--started and abandoned, written and rewritten, doubted and loved and doubted again. This was when I began to recognize the contours of a dream that had probably begun infiltrating my mind the first time my mom read Charlotte's Web to me.
The bridge from reader to writer is a rickety little thing that often feels like it will fall right beneath your feet. Luckily, I had an English teacher my senior year of high school who made the bridge seem more stable. She inspired me to wrap my love of words and stories into a tight bundle and carry them with me across that deep divide, never forgetting the deeply ordinary and exquisite pleasure of being a reader.
About the author ~
Meg Mullins was born and raised in New Mexico. She attended Barnard College and earned her MFA from Columbia University. Her short stories have appeared in numerous publications including The Sonoran Review, The Baltimore Review, The Iowa Review and TriQuarterly. The story that formed the basis of her first novel, THE RUG MERCHANT, appeared in THE BEST AMERICAN SHORT STORIES 2002. She lives in New Mexico with her husband and their two children. DEAR STRANGERS is her second novel.
Dear Strangers: A Novel

In the high desert of the American southwest during the summer of 1982, the Finley family is awaiting the arrival of the baby boy they're due to adopt. Oliver, just seven, is eager for another playmate to join him and his sister in their idyll of swimming pools, climbing trees, and playing tag. But one hot afternoon, Dr. Finley dies suddenly and everything changes. Mrs. Finley, newly widowed, decides she cannot proceed with the adoption alone.

Twenty-one years later, Oliver believes he has finally found the brother his family was meant to adopt. Along the way, he also finds Miranda, an eccentric, charming photographer whose subjects are consenting strangers in their own homes after dark. Oliver and Miranda's love story collides with catastrophe when their worlds intersect in ways they could never have predicted.

A luminous, moving portrait of grief and atone­ment, romance and longing, Dear Strangers unearths the possibilities of hope and renewal in the unexpected bonds forged with family and strangers alike.
Thanks to the publisher I have 5 copies of this book to give away.
GIVEAWAY Rules for entering:
* This contest is open to residents of USA only. NO PO Boxes
* Please complete the form below - do not leave information in the comments - it will not count.
* One entry per person. Duplicate entries will be deleted.
* The contest will end on April 22nd at 11:59PM EST; 1 winner will be selected and contacted thereafter.
* Once the winners are contacted, they will have 48 hours to respond to my email or another winner will be chosen (make sure to check your spam filters!).
* Book will be shipped directly from the publisher.