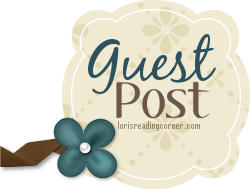 Fiction is packed with Facts
One of the greatest things about writing a novel is all of the really cool things you get to learn. As a former journalist, I spend a lot of time and energy trying to be sure that everything I ascribe to a character or build into the plot is at the very least possible. It may be fiction, but unless you're writing pure fantasy that doesn't mean you get to make everything up. In fact, I think good fiction is packed with facts.
In the course of the nine novels I've written, I've searched out a pretty eclectic mix of information. The bra industry, cross dressing, financial fraud, beauty pageants and forensics (not necessarily in that order) were all need-to-know topics for an early comedy titled, Leave It to Cleavage. There was talk radio for 7 Days and 7 Nights and advertising and heart attack for Hostile Makeover. The publishing industry, at least those parts that take place inside the publishing house where authors seldom tread, televangelism, speed cooking, the Oprah Winfrey Show, New York City and Chicago neighborhoods and restaurants, helped me flesh out The Accidental Bestseller. For Magnolia Wednesdays, which was just rereleased in mass market paperback, I took ballroom dancing classes and had to track down the sometimes grim realities of being a war correspondent and an investigative journalist.
Ten Beach Road, my newest novel, is a story about three women-- strangers to each other-- who lose everything to a Ponzi scheme and then spend a sweat soaked summer trying to bring the derelict beachfront mansion, which is all they have left, back to life. Like all of my books, Ten Beach Road deals with inner strength, self discovery and getting by with a little help from your friends.
But as I plotted the story and figured out the financial side (I have a husband in finance on retainer for that) I knew there'd be an FBI agent involved. The only problem was I had no idea what his background might be or what he could and couldn't do in the course of his investigation. A friend of a friend got me to the FBI, but finding the right agent to speak to proved a trifle unnerving. Especially when they requested all my personal information, at which point I was torn between wanting to disappear (if, in fact, one can do this with the FBI watching) and saying, 'You're the FBI—shouldn't you already know this?"
Ten Beach Road also required knowledge of professional matchmaking, filmmaking, historic preservation, interior design, architecture and construction/renovation. (This last was especially challenging for someone who belongs to a family that can't use tools without requiring medical attention and ultimately led to a somewhat unhealthy addiction to HGTV.)
Bottom line, each book and cast of characters present unique situations and challenges. A scene might take a turn and suddenly demand information or background you didn't realize you'd need to know. I've learned the hard way to research those things on the spot or risk the entire story grinding to a halt. Because if I don't understand how something works, neither can my character. And, ultimately, neither will the reader.
About Wendy ~
I was born in St. Petersburg, Florida and grew up on St. Pete Beach within spitting distance of the Gulf of Mexico. I went, appropriately enough, to Sunshine Elementary School where recess and art class sometimes took place on the beach, and the highlight of every school year was the annual fish broil.
It's hard to be a type-A personality when you grow up in such a laid back environment, but I managed. Convinced that you were expected to know how to read BEFORE you showed up for school, I forced a neighbor friend to teach me to read at the age of five. I've been reading ever since.
Books, in all forms, are one of my greatest pleasures and best forms of escape. And they've had a major impact on my life.
I went to the University of Georgia after reading Gone with the Wind one too many times. For a while I re-read Margaret Mitchell's classic yearly, saw the movie whenever it played within twenty miles, and could quote large passages from memory. Today I have a growing GWTW collection, and speaking at the Margaret Mitchell House to launch THE ACCIDENTAL BESTSELLER was an incredible thrill.
After college I worked in radio, television, and film. Like Olivia in 7 DAYS AND SEVEN NIGHTS, I've done live talk radio. I hosted a show in the eighties called Desperate & Dateless, and while I was never locked in an apartment for a week with a webcam rolling like she was, I did fall in love. Happily, the man who swept me off my feet consults with financial types and understands the bottom line. Unlike Olivia's nemesis, Matt Ransom, my husband has never, to my knowledge, advised anyone to 'love the one they're with.' We live in Atlanta with our two sons.
I hope you enjoy 7 DAYS AND 7 NIGHTS, LEAVE IT TO CLEAVAGE, HOSTILE MAKEOVER, SINGLE IN SUBURBIA, THE ACCIDENTAL BESTSELLER, MAGNOLIA WEDNESDAYS and TEN BEACH ROAD .
I'd love to hear from you. You can email me at wendy AT authorwendywax DOT com. It's always great to hear from readers.
Find Wendy on the web
Her latest book ~
Ten Beach Road
Madeline, Avery, and Nikki are strangers to each other, but they have one thing in common. They each wake up one morning to discover their life savings have vanished, along with their trusted financial manager- leaving them with nothing but co-ownership of a ramshackle beachfront house.

Throwing their lots in together, they take on the challenge of restoring the historic property. But just as they begin to reinvent themselves and discover the power of friendship, secrets threaten to tear down their trust-and destroy their lives a second time.
Release date ~ May 3rd.
Click
HERE
to read an excerpt
Other books by Wendy ~
Thanks to the publicist, I have one (1) copy of Ten Beach Road
to give away.
GIVEAWAY Rules for entering:
* This contest is open to residents of USA only. No PO Boxes
* Please complete the form below - do not leave information in the comments - it will not count.
* One entry per person. Duplicate entries will be deleted.
* The contest will end on May 8th at 11:59PM EST; 1 winner will be selected and contacted thereafter.
* Once the winners are contacted, they will have 48 hours to respond to my email or another winner will be chosen (make sure to check your spam filters!).
* Book will be shipped directly from the publicist.