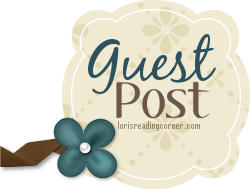 Most of us know or think we know who Ernest Hemingway was—a brilliant writer full of macho swagger, driven to take on huge feats of bravery and a pitcher or two of martinis—before lunch. But beneath this man or myth, or some combination of the two, is another Hemingway, one we've never seen before. Hadley Richardson, Hemingway's first wife, is the perfect person to reveal him to us—and also to immerse us in the incredibly exciting and volatile world of Jazz-age Paris.
The idea to write in Hadley's voice came to me as I was reading Hemingway's memoir, A Moveable Feast, about his early years in Paris. In the final pages, he writes of Hadley, "I wished I had died before I ever loved anyone but her." That line, and his portrayal of their marriage—so tender and poignant and steeped in regret—inspired me to search out biographies of Hadley, and then to research their brief and intense courtship and letters—they wrote hundreds and hundreds of pages of delicious pages to another!
I couldn't help but fall in love with Hadley, and through her eyes, with the young Ernest Hemingway. He was just twenty when they met, handsome and magnetic, passionate and sensitive and full of dreams. I was surprised at how much I liked and admired him—and before I knew it, I was entirely swept away by their gripping love story.
I hope you will be as captivated by this remarkable couple as I am—and by the fascinating world of Paris in the 20's, the fast-living, ardent and tremendously driven Lost Generation.
About the author ~
Paula McLain received an MFA in poetry from the University of Michigan and has been a resident of Yaddo and the MacDowell Colony. She is the author of two collections of poetry, as well as a memoir,
Like Family: Growing Up in Other People's Houses, a Memoir
, and a first novel,
A Ticket to Ride: A Novel (P.S.)
. She lives in Cleveland with her family.
The book ~
The Paris Wife: A Novel
A deeply evocative story of ambition and betrayal, The Paris Wife captures a remarkable period of time—Paris in the twenties—and an extraordinary love affair between two unforgettable people: Ernest Hemingway and his wife Hadley.
In Chicago in 1920, Hadley Richardson is a quiet twenty-eight-year-old who has all but given up on love and happiness—until she meets Ernest Hemingway and finds herself captivated by his good looks, intensity, and passionate desire to write. Following a whirlwind courtship and wedding, the pair set sail for Paris, where they become the golden couple in a lively and volatile group of expatriates that includes Gertrude Stein, Ezra Pound, and F. Scott and Zelda Fitzgerald.
But the hard-drinking and fast-living café life does not celebrate traditional notions of family and monogamy. As Hadley struggles with jealousy and self-doubt and Ernest wrestles with his burgeoning writing career, they must confront a deception that could prove the undoing of one of the great romances in literary history.
Read an excerpt ~


The very first thing he does is fix me with those wonderfully brown eyes and say, "It's possible I'm too drunk to judge, but you might have something there."
It's October 1920 and jazz is everywhere. I don't know any jazz, so I'm playing Rachmaninoff. I can feel a flush beginning in my cheeks from the hard cider my dear pal Kate Smith has stuffed down me so I'll relax. I'm getting there, second by second. It starts in my fingers, warm and loose, and moves along my nerves, rounding through me. I haven't been drunk in over a year–not since my mother fell seriously ill–and I've missed the way it comes with its own perfect glove of fog, settling snugly and beautifully over my brain. I don't want to think and I don't want to feel, either, unless it's as simple as this beautiful boy's knee inches from mine.
The knee is nearly enough on its own, but there's a whole package of a man attached, tall and lean, with a lot of very dark hair and a dimple in his left cheek you could fall into. His friends call him Hemingstein, Oinbones, Bird, Nesto, Wemedge, anything they can dream up on the spot. He calls Kate Stut or Butstein (not very flattering!), and another fellow Little Fever, and yet another Horney or the Great Horned Article. He seems to know everyone, and everyone seems to know the same jokes and stories. They telegraph punch lines back and forth in code, lightning fast and wisecracking. I can't keep up, but I don't mind really. Being near these happy strangers is like a powerful transfusion of good cheer.
When Kate wanders over from the vicinity of the kitchen, he points his perfect chin at me and says, "What should we name our new friend?"
"Hash," Kate says.
"Hashedad's better," he says. "Hasovitch."
"And you're Bird?" I ask.
"Wem," Kate says.
"I'm the fellow who thinks someone should be dancing." He smiles with everything he's got, and in very short order, Kate's brother Kenley has kicked the living room carpet to one side and is manning the Victrola. We throw ourselves into it, dancing our way through a stack of records. He's not a natural, but his arms and legs are free in their joints, and I can tell that he likes being in his body. He's not the least shy about moving in on me either. In no time at all our hands are damp and clenched, our cheeks close enough that I can feel the very real heat of him. And that's when he finally tells me his name is Ernest.
"I'm thinking of giving it away, though. Ernest is so dull, and Hemingway? Who wants a Hemingway?"
Probably every girl between here and Michigan Avenue, I think, looking at my feet to keep from blushing. When I look up again, he has his brown eyes locked on me.
"Well? What do you think? Should I toss it out?"
"Maybe not just yet."
A slow number starts, and without asking, he reaches for my waist and scoops me toward his body, which is even better up close. His chest is solid and so are his arms. I rest my hands on them lightly as he backs me around the room, past Kenley cranking the Victrola with glee, past Kate giving us a long, curious look. I close my eyes and lean into Ernest, smelling bourbon and soap, tobacco and damp cotton–and everything about this moment is so sharp and lovely, I do something completely out of character and just let myself have it.
Visit Paula on the rest of her tour ~

Monday, March 14
Interviewed at
Literarily Speaking
Tuesday, March 15
Book reviewed at
Life in Review
Wednesday, March 16
Interviewed at
American Chronicle
Thursday, March 17
Interviewed at
Examiner
Friday, March 18
Interviewed at
Paperback Writer
Guest blogging at
Thoughts in Progress
Monday, March 21
Guest blogging at
Review from Here
Tuesday, March 22
Interview at
As the Pages Turn
Wednesday, March 23
Interviewed at
Blogcritics
Thursday, March 24
Book reviewed at
Sharon's Garden of Book Reviews
Friday, March 25
Book reviewed and giveaway at
The Book Connection