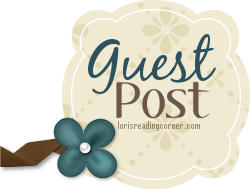 What Makes a Book a "Tough Sell"
Kristina McMorris
Only after completing the initial draft of my first novel, LETTERS FROM HOME, did I learn a rather unfortunate fact: Women's fiction set during World War II was not considered "hot" in the literary industry. Actually, it was nearly nonexistent, according to many a knowledgeable source.
Gee, I remember thinking, that bit of information would have been helpful some-350 pages ago!
Since I'd already typed The End, however, I figured it couldn't hurt to at least attempt the trek toward the land of New York publication. Indeed, those sources were right, as was confirmed repeatedly in the rejections that answered my early batches of agent queries.
"Tough sell" became the common phrase among many replies. In general, novels set before World War I were labeled "historicals"; those set after World War II were viewed as "contemporaries." Evidently, my literary era fell into an abyss of time that didn't even warrant a proper name, let alone high demand by readers. The "epistolary nature" of my book—despite the story featuring fewer than ten letters—created yet another obstacle. Some authors went so far as to tell me, "This will never sell."
I don't like the word "never." Not when it's meant to limit my goals. Raised in an entrepreneurial family, I chose to use such discouragement as motivation to try harder. My grandparents' love story, which inspired by book, also fueled my persistence.
And so, I improved my craft, learned about the business, and networked. I revised, and read, and revised some more. Meanwhile, though I didn't know it yet, the market was changing. Women's fiction novels set during World War II were being picked up and printed by major publishing houses. Books like: Hotel on the Corner of Bitter and Sweet, Those Who Save Us, and The Kommandant's Girl. Better still, some were even centered around letters. The Guernsey Literary and Potato Peel Pie Society and The Postmistress, to name a few.
Much to my surprise, the wave was gaining momentum. At last, my little-book-that-could was shedding its challenging label, clearing the way for a straight shot to the Big Apple, where fortunately it found a fabulous home.
What I learned from this journey? Whether for writing or any other venture, be true to your heart and reach for your goals, and don't buy into "never" if your gut tells you otherwise. After all, some of the best success stories in history were from people who weren't daunted by a "tough sell."
About the author ~
Kristina McMorris resides in the Pacific Northwest with her husband and their two sons, bundles of energy who take pride in transforming any cylindrical household object into a weapon.
At age nine, she began creatively expressing herself when she embarked on a five-year stint as the host of an Emmy- and Ollie award-winning kids' television program. Being half Japanese, Kristina jokes that she discovered a genetic kinship with the camera and continued to nurture that relationship by acting in numerous independent films and major motion pictures while living in Los Angeles. Most recently, as the former owner of a wedding/event planning business, she fed her performance addiction by serving as the six-year host of the WB's weekly program
Weddings Portland Style
.
Kristina's extensive experience in media and events led her to becoming a professional emcee and contributing writer for
Portland Bride & Groom
magazine. Her previous writing background also includes ten years of directing public relations for an international conglomerate.
In fall of 2000, deciding sleep was highly overrated, she compiled hundreds of her grandmother's favorite recipes for a holiday gift that quickly snowballed into a self-published cookbook. With proceeds benefiting the Food Bank,
Grandma Jean's Rainy Day Recipes
sold at such stores as Borders and was featured in a variety of regional media. It was while gathering information for the book's biographical section when Kristina happened across a letter her grandfather mailed to his "sweetheart" during his wartime naval service - a letter that later inspired McMorris to pen her first novel, a WWII love story entitled
Letters from Home
.
Letters from Home
is scheduled for release in trade paperback from Kensington Books (2-22-11; U.S.) and Avon/HarperCollins (5-5-11; U.K.). The condensed book club rights have been sold to
Reader's Digest
, and the film rights are represented by the prestigious Creative Artists Agency of Los Angeles. A portion of Kristina's sales proceeds will benefit United Through Reading®, a nonprofit organization that video records deployed U.S. military personnel reading bedtime stories for their children.
To date, McMorris's works of fiction have garnered more than twenty national literary awards and two nominations for the highly coveted Golden Heart®. A workshop presenter and active member of several writers' organizations, she holds a B.S. in International Marketing with a language concentration from Pepperdine University. Having been saved as a newborn by Seattle Children's Hospital, she is also an advocate of many charitable causes for children's health and wellbeing. For her diverse accomplishments, she has been named one of Portland's "Forty Under 40" by
The Business Journal
.
Kristina is currently working on her next novel.
Letters From Home
Chicago, 1944. Liz Stephens has little interest in attending a USO club dance with her friends Betty and Julia. She doesn't need a flirtation with a lonely serviceman when she's set to marry her childhood sweetheart. Yet something happens the moment Liz glimpses Morgan McClain. They share only a brief conversation - cut short by the soldier's evident interest in Betty - but Liz can't forget him. Thus, when Betty asks her to ghostwrite a letter to Morgan, stationed overseas, Liz reluctantly agrees.

Thousands of miles away, Morgan struggles to adjust to the brutality of war. His letters from "Betty" are a comfort, their soul-baring correspondence a revelation to them both. While Liz is torn by her feelings for a man who doesn't know her true identity, Betty and Julia each become immersed in their own romantic entanglements. And as the war draws to a close, all three will face heart-wrenching choices, painful losses, and the bittersweet joy of new beginnings.
While on a weekend visit several years ago, Kristina interviewed her grandma Jean for the biographical section of a self-published cookbook intended as a Christmas gift for the family. It was only then Kristina learned that her grandmother and late grandfather had dated but twice before they married during World War II, as their relationship had blossomed almost entirely from an exchange of letters. Allowing her Navy man's messages to speak for themselves, Grandma Jean promptly retrieved from her closet a box of his posts, every one of them yellowed and wrinkled from age; yet the words remained just as moving as if he had written them yesterday.
Soon after, Kristina began to ponder how different the couple's relationship could have been had their correspondence been woven with fibers of deceit. Therein bloomed the idea for her first novel. Kristina hopes
Letters from Home
succeeds in honoring a generation of humble, unsung heroes who should never be forgotten.

Chicago, Illinois
Silence in the idling Cadillac grew as suffocating as the city's humidity. Hands clenched on her lap, Liz Stephens averted her narrowed eyes toward the open passenger window. Chattering ladies and servicemen flocked by in the shadows; up and down they traveled over the concrete accordion of entrance steps. The sting of laughter and music drifted through the swinging glass doors, bounced off the colorless sky. Another holiday without gunpowder for celebration. No boom of metallic streamers, no sunbursts awakening the night. Only the fading memory of a simpler time.
A time when Liz knew whom she could trust.
"You know the Rotary doesn't invite just anyone to speak," Dalton Harris said finally. The same argument, same lack of apology in his voice. "What was I supposed to do? Tell my father I couldn't be there because of some dance?"
At the condescension, she snapped her gaze to his slate gray eyes. "That," she said, "is exactly what you should've done."
"Honey. You're being unreasonable."
"So it's unreasonable wanting us to spend time together?"
"That's not what I meant." A scratch to the back of his neck punctuated his frustration, a habit that had lost the amusing charm it held when they were kids. Long before the expensive suits, the perfect ties, the Vitalis-slickening of his dark brown hair.
"Listen." His square jaw slackened as he angled toward her, a debater shifting his approach. "When I was asked to run my dad's campaign, we talked about this. I warned you my schedule would be crazy until the election. And you were the one who said I should do it, that between classes and work, you'd be -"
"As busy as ever," she finished sharply. "Yes. I know what I said." With Dalton in law school and she a sophomore at Northwestern, leading independent but complementary lives was nothing new; in fact, that had always been among the strengths of their relationship. Which is why he should know their separate activities weren't the issue tonight.
"Then what's the problem?" he pressed.
"The problem is, anything else pops up, campaign or otherwise, and you don't think twice about canceling on me."
"I am not canceling. I'm asking you to come with me."
Liz had attended enough political fundraisers with him to know that whispers behind plastered smiles and greedy glad-handing would be highlights of the night. A night she could do without, even if not for her prior commitment.
"I already told you," she said, "I promised the girls weeks ago I'd be here." The main reason she'd agreed, given her condensed workload from summer school, was to repay Betty for accompanying her to that droning version of Henry V last week – just so Dalton's ticket hadn't gone to waste. "Why can't you make an exception? Just this once?"
He dropped back in his seat, drew out a sigh. "Lizzy, it's just a dance."
No, it's not. It's more than that. I have to know I can depend on you! Her throat fastened around her retort. Explosions of words, she knew all too well, could bring irreversible consequences.
She grabbed the door handle. "I have to go." Before he could exit and circle around to open her side, she let herself out.
"Wait," he called out as she shut the door. "Sweetheart, hold on."
The plea in his voice tugged at her like strings, halting her. Could it be that he'd changed his mind? That he was still the same guy she could count on?
She slid her hand into the pocket of her ivory wraparound dress, a shred of hope cupped in her palm, before pivoting to face him.
Dalton leaned across the seat toward her. "We'll talk about this later, all right?"
Disappointment throbbed inside, a recurrent bruise. Bridling her reaction, she replied with a nod, fully aware her agreement would translate into a truce.
"Have a good time," he said, then gripped the steering wheel and drove away.
As she turned for the stairs, she pulled her hand from her pocket, and discovered she'd been holding but a stray thread. The first sign of a seam unraveling.
Thank you to the author I have one (1) copy of Letters From Home
to give away.
GIVEAWAY Rules for entering:
* This contest is open to residents of USA only
* Please complete the form below - do not leave information in the comments - it will not count.
* One entry per person. Duplicate entries will be deleted.
* The contest will end on March 23rd at 11:59PM EST; 1 winner will be selected and contacted thereafter.
* Once the winners are contacted, they will have 48 hours to respond to my email or another winner will be chosen (make sure to check your spam filters!).
* Book will be shipped directly from the author.