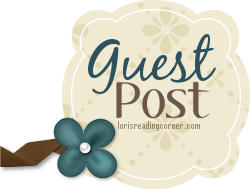 A Book And Its Cover
I was delighted to see, when I visited Lori's Reading Corner Blog, that a photo of the cover of my new book BEAGLEMANIA appeared on a recent Mailbox Monday--February 14th. The blurb describing what the book is about is there, too, as well as its debut date, March 1.
I just love that cover. The beagles on it are adorable, and the scene that's depicted is one that helps to get the book started: a rescue of several adorable beagle puppies who've been tossed down a storm drain to try to hide that they were among all the dogs being saved from a puppy mill.
BEAGLEMANIA is the first in my new Pet Rescue Mystery series, a spinoff from my Kendra Ballantyne, Pet-Sitter mystery series, both from Berkley Prime Crime. The Pet Rescue Mysteries protagonist is Lauren Vancouver, the director of HotRescues, a no-kill animal shelter. She was introduced in HOWL DEADLY, the eighth Kendra mystery, and also appeared in FELINE FATALE, the ninth.
Now she has some stories of her own, starting with BEAGLEMANIA. Saving animals is her passion, and she'll be involved with some rather difficult situations such as being there when the puppies and their parents are saved from the puppy mill. The second Pet Rescue Mystery, THE MORE THE TERRIER, starts off with Lauren learning that her mentor in pet rescue has turned into an animal hoarder, and Lauren has to help deal with that, too.
Because these are cozy mysteries, they of course contain murders that must be solved --and Lauren has to get involved with that as well. In the Pet Rescue Mysteries, "no-kill" means pets, not people!
That's part of the fun about writing these stories. They're fiction, so I can make sure that HotRescues is adequately funded without a lot of stress on Lauren's part.
Plus, no matter what else happens, the animals will come out of it just fine. Too bad that isn't always true in real life, but since I've started researching Lauren's stories I've met with pet rescuers of many kinds who would love to make it so. I visited shelters, both public and private. I talked to people. Met animals.
I have to admit that pet rescue has drawn me in personally, too. I've begun volunteering at a private shelter, Pet Orphans of Southern California. I'm a dog adoption counselor there, which means I both screen potential adopters and introduce them to dogs they might fall in love with. It's such a thrill for me when I see that the people and pets I've introduced are now a family!
I'm also the Los Angeles Pet Rescue Examiner, for the Examiner.com website.
And I'm definitely the proud author of the Pet Rescue Mysteries!
What do you think of the beagles on the cover of BEAGLEMANIA?
About the author ~
I was born a writer. I can't remember a time I didn't write, though my earliest scribbles, while I was in diapers, were not decipherable even by me. Later, I saved ideas for school assignments and awaited opportunities to write them. My first attempt at an epic, when I was eight, was a science fiction story so incredibly precocious that, if I could find it, I'm sure I'd find a new calling as a writer. Well, maybe not. Still, it was a start: the story of a young boy and girl who together explored the universe.
That's something else: I was also a born romantic. Nearly all my fiction involves a romantic relationship. No wonder I wound up writing romance novels!
I have also always enjoyed solving puzzles, which led me to write suspense into all of my stories, too, no matter what their genre or subgenre.
I stopped writing fiction in law school -- confusing cases and boring briefs left little time for pleasure. But, I couldn't stay away. Soon as I could carve out time early in the morning before work at my first law job, I wrote for fun once more. Cathartic! In my first finished -- and as yet unpublished -- mystery, I killed off a law firm's senior partner.
My first published fiction consisted of several short stories in
Ellery Queen's Mystery Magazine
. The first, "Different Drummers," won the Robert L. Fish Memorial Award for best first mystery short story of 1988.
My first novel was the 1995 Love Spell time travel romance
A Glimpse of Forever
. Since then, I have had 24 additional novels published--mysteries and romances, including paranormal romance and romantic suspense.
In addition to creating fiction, I am a transactional lawyer and love writing contracts. I am a member of the
Orange County
(California),
Los Angeles
chapters of the
Romance Writers of America
. I also belong to
Sisters in Crime, Los Angeles Chapter
, and my mystery short story "Love on Sunset Boulevard" is in the SinC/LA anthology
Murder on Sunset Boulevard
. It was fun getting back to my "roots" and writing a mystery short story again. I am additionally a member of the
Mystery Writers of America
and
International Thriller Writers
. I live in the Los Angeles area with my husband and my
Cavalier King Charles Spaniels
, Lexie and Mystie.
See her posts on Wednesday's
HERE
Beaglemania (A Pet Rescue Mystery)
Lauren Vancouver is the head of HotRescues, a no-kill animal shelter north of Los Angeles, but it's often human nature that puts her in the path of danger. Just like when she helps rescue four adorable beagle puppies that were dumped down a drainpipe at a nasty puppy mill. One of the mill's employees has a history of dog abuse-and a bone to pick with Lauren. And when he's found dead at HotRescues after threatening her, Lauren will have to sniff out the real killer to keep herself out of a cage...
Thank you to the publisher I have one (1) copy of Beaglemania (A Pet Rescue Mystery)
to give away.
GIVEAWAY Rules for entering:
* This contest is open to residents of USA only
* Please complete the form below - do not leave information in the comments - it will not count.
* One entry per person. Duplicate entries will be deleted.
* The contest will end on March 16th at 11:59PM EST; 1 winner will be selected and contacted thereafter.
* Once the winners are contacted, they will have 48 hours to respond to my email or another winner will be chosen (make sure to check your spam filters!).
* Book will be shipped directly from the publisher.
Other book by Linda