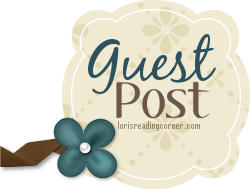 Happy New Year
Along with celebrating my latest book, Curiosity Thrilled the Cat, this week, we're also celebrating Chinese New Year today. My daughter was born in China and we've celebrated the Lunar New Year every year since she was a baby.
In the Chinese Zodiac, each year is represented by an animal and its characteristics. The zodiac begins with the sign of the Rat, followed by the Ox, Tiger, Hare, Dragon, Snake, Horse, Ram, Monkey, Rooster, Dog and Pig. This year is the Year of the Hare. People born in the Year of the Hare or Rabbit, (including the years 1999, 1987, 1975, and 1963) are said to be kind, artistic, and wonderful friends. Dogs, like me, are loyal, idealistic, and yes, stubborn.
In China the New Year festivities last for fifteen days, ending with the Lantern Festival. We generally celebrate for just a day, although I do use the tradition that the house should be cleaned before the New Year begins to get everyone to put away their things. The belief is that cleaning sweeps away the bad luck of the previous year. I like the idea of a fresh start.
Food plays a big part in Chinese New Year celebrations including ours. We give tangerines to our friends. They represent wealth and a wish for a sweet life. We often have fish the day before the Lunar New Year, as many Chinese families do. The Chinese word for fish is very similar to the word for plenty.
Tonight we'll eat noodles, which symbolize a wish for a long life. (It's bad luck to cut them, by the way.) A whole chicken is a popular dish for celebrating the New Year. It represents togetherness and family. I confess I don't cook it the traditional way with the head and the feet still attached. And while we eat tofu at other times, it's not part of our New Year's meal. White food—and clothing—is thought to be bad luck.
I'm not a superstitious person, but I enjoy the traditions that are part of Chinese New Year. As an Asian friend explained, all we're really doing is giving fate a gentle push in the direction we'd like it to go. And maybe we are.
And of course, it wouldn't be Chinese New Year without lai see. That's a New Year's gift of good luck money presented in a little red envelope. It's especially lucky if you use it to buy books. Okay, so that last part isn't a Chinese New Year tradition, but don't you think it should be?
Gung Hay Fat Choy!
Best Wishes for a Prosperous Year!
About the author ~
Sofie Kelly is the pseudonym of young adult writer and mixed-media artist, Darlene Ryan. Sofie/Darlene lives on the east coast with her husband and daughter. In her spare time she practices Wu style tai chi and likes to prowl around thrift stores. And she admits to having a small crush on Matt Lauer.
Email her at ~ sofie.kelly@yahoo.ca
Curiosity Thrilled the Cat: A Magical Cats Mystery
The first book in the Magical Cats Mysteries.
When librarian Kathleen Paulson moved to Mayville Heights, Minnesota, she had no idea that two strays would nuzzle their way into her life. Owen is a tabby with a catnip addiction and Hercules is a stocky tuxedo cat who shares Kathleen's fondness for Barry Manilow. But beyond all the fur and purrs, there's something more to these felines.
When murder interrupts Mayville's Wild Rose Music Festival, Kathleen finds herself the prime suspect. More stunning is her realization that Owen and Hercules are magical-and she's relying on their skills to solve a purr-fect murder.
To celebrate the release of Curiosity Thrilled the Cat: A Magical Cats Mystery
, the publisher is providing me with one (1) copy of this book to give away.
GIVEAWAY Rules for entering:
* This contest is open to residents of USA only
* Please complete the form below - do not leave information in the comments - it will not count.
* The contest will end on February 17th at 11:59PM EST; 1 winner will be selected and contacted thereafter.
* Once the winners are contacted, they will have 48 hours to respond to my email or another winner will be chosen (make sure to check your spam filters!).
* Book will be shipped directly from the Publisher