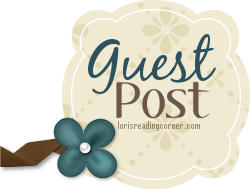 Dying is Easy, Comedy is Hard
"Dying is easy, comedy is hard." That's what they say in the theatre. But what about books? If mysteries explore death and dying, can they also be funny?
Comedian Carol Burnett said, "Comedy is tragedy plus time."
Comedy, in my opinion, can be the horrible made bearable. Gallows humor has its role in giving you distance from terrible things. A good laugh can help push the reset button and give you a break when you're feeling blue. That's why we often laugh at funerals. (You don't?) Maybe that's why I put humor in my mysteries. Or maybe I just think people, places, and things are funny.
I've seen tragedy dancing cheek to cheek with a pratfall. Especially when I was a reporter in Washington, D.C., covering the government and its shenanigans.
Take Congress. You might believe that Congress is an august body grappling with life and death issues, or that it is just an older version of Clown College. In business suits. The wonderful thing is it's your choice. If life were always serious, we'd be trapped in a German philosophy class, angst-ing all over the place. Asking questions about mortality and taxes. You better believe that I'd be looking for a screwball comedy instead.
When I and others reported on job safety, we scoured our sources of information for ghastly accidents, death reports, and the like. Sometimes they were so bizarre you'd never forget. (Drowning in a vat of chocolate? Yes, it's happened. And you don't want to know what happened in the sausage factory.) You go for the cheap laugh because everyone knows Reporters Don't Cry! So maybe you get a little hardened when you have to read the Centers for Disease Control and Prevention's Morbidity and Mortality Weekly Report. I named it the Death and Dismemberment beat, which is the job I gave Harlan Wiedemeyer, one of the characters in my books. Of course, Harlan takes his joy in the beat to extremes.
Let me state for the record, there is nothing funny about murder, nothing at all. But there are many funny things about how we behave. How people react to death can be funny. Families can have their quirks. I had a wonderful grandmother who was devoutly religious and believed that the best moment in life, the reward for trudging through this vale of tears, was the moment you go to God. Nevertheless, she was not in any particular hurry to do so.
Grandma attended and prayed at many a funeral, always interested in the departed and their prospects for eternal joy and peace. And it became a joke that when anyone asked how the departed looked, my grandmother's standard answer was: "Never better in her life!"
When I wrote the first lines of my first mystery, Killer Hair, I thought of my grandmother with deep affection:
When Lacey Smithsonian looked at the unfortunate woman in her coffin, she thought, Oh, my God, that is the worst haircut I've ever seen.
And they say you can't die from a bad haircut.
Right up front, I want people to know what they're getting into.
You might think it's all fun and games writing murder mysteries with a lighthearted pen. However, it is not always Easy Street. Not everyone appreciates the occasional quip or fun fashion advice tossed willy-nilly into the macabre mystery mix. Sometimes you just "can't get no respect." Some people even sneer. If they sneer amusingly enough, I might even write them in a book.
I've enjoyed being on panels where other writers—known for their dramatic and heartbreaking tomes—begin their speeches, pause, cast a glance at me, then intone, "I don't put any humor in my books, I simply can't be funny. I don't actually get why someone would make fun of crime. I write serious mysteries."
That's when I check to see: Am I wearing a red rubber nose? Should I blow a horn? Crack a joke? Or just wink at the audience? Feature a dead-serious (or seriously dead) character in my next book?
Or just get on with it and tell you about my latest book, Shot Through Velvet?
Again, there is nothing funny about a death, particularly a violent death. Again, the circumstances around a murder can be . . . colorful. For this mystery, I had the opportunity to think about how to dispatch a character in a velvet factory.
About four years ago, while I still reporting, a friend casually mentioned that she'd heard the last velvet factory in Virginia would soon be closing for good, a victim of cheaper imported fabrics. Stop the presses! If there was any chance at all, I knew I had to visit. I didn't even know what I would do with the information, I simply had to follow up. I called the man in charge and told him I would use the story someday, somehow, perhaps in an article, perhaps a blog post. Or I might write about a murder in a velvet factory. Highly fictionalized, of course.
He remarked that there would be lots of ways for someone to die in a velvet factory. Who could pass up that opportunity? Certainly not I.
So I took time off from work, traveled to a small town in southern Virginia, and toured the factory in its waning days. As I looked at hundreds of bolts of the shimmering fabric in rainbows of colors, the idea for a mystery took up residence in the old thought closet. As the factory official said, a writer could devise many ways for someone to die there.
There were humming machines with rows of pointed teeth to grab the velvet and sharp blades to shear the woven fabric.
And then I saw the dye vats, giant tubs in which huge spools of velvet are dipped and dyed. So what did I choose? Here's a hint.
The body was blue.
Not merely wearing blue, he was blue—and not the blue pallor of death. He was sapphire from head to toe, a deep shade of mood indigo.
Thank you for letting me visit Lori's Reading Corner today.
About the author ~
Ellen Byerrum

is a Washington, D.C., news reporter, novelist and playwright. She also holds a Virginia private investigator's registration. Her Crime of Fashion mysteries star a savvy, stylish sleuth: Lacey Smithsonian, a reluctant fashion reporter in Washington D.C., "The City Fashion Forgot."
Lacey wants to work "hard news," but her nose for nuance, eye for a great story, and talent for getting into trouble all make her the right reporter for the Crimes of Fashion beat. In her vintage suits and killer heels she trips over fashion clues, fabulous shoes, dangerous women, drop-dead men, and the occasional corpse (who wouldn't want to be caught dead dressed like that).
Ellen and her fictional friend Lacey Smithsonian share a balcony view of the Potomac River and a love for vintage clothes, as well as their humorous viewpoints on life, love, mystery, fashion, and the wild and wacky world of Our Nation's Capital.
Her latest book ~
Fashion reporter Lacey Smithsonian is touring a failing velvet factory in Virginia on its final day of operations-and finds one of the factory owners dead, lashed to a spool of velvet and soaked in blue dye. The workers are delighted, since they blamed the "Blue Devil" for killing their jobs.

But when another nickname, the "Velvet Avenger", makes the rounds, and ribbons of blue velvet start popping up, it could be more than Lacey's job at stake-it could be her life...
Other books in the Lacey Smithsonian series ~
To celebrate the release of Shot Through Velvet: A Crime of Fashion Mystery
, the publisher is providing me with one (1) copy of this book to give away.
GIVEAWAY Rules for entering:
* This contest is open to residents of USA only
* Please complete the form below - do not leave information in the comments - it will not count.
* The contest will end on February 18th at 11:59PM EST; 1 winner will be selected and contacted thereafter.
* Once the winners are contacted, they will have 48 hours to respond to my email or another winner will be chosen (make sure to check your spam filters!).
* Book will be shipped directly from the Publisher