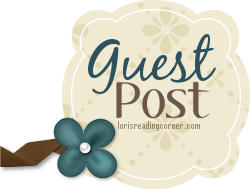 Readers sometimes ask how I can write a series set in coastal Georgia when I live in a land-locked state where "humidity" is a weather phenomenon only experienced for three minutes after a rare downpour. And how can I write about women who work in a beauty parlor when I've never been involved in the beauty industry? Isn't the standard writing advice "Write what you know"?
Well, I've got a semi-rebellious take on that advice. First of all, I was born in Georgia and have lived across the South: Virginia, Mississippi, Alabama, and Texas. Trust me, the feeling of humidity so heavy it slaps you in the face like a wet mohair blanket is one that stays with you. As are the visuals of sugar ants marching in a thin line across the counters, cockroaches scuttling under cupboards when the lights come on, and mosquitoes draining your body of blood in a way the Twilight and True Blood crews can only envy. And who could forget the divine flakiness of a home-made diner biscuit? Or the kindness of southern neighbors who all seem to know each other in a way that's less common in the north and west.
As to the quibble about never working in a beauty parlor, I'll say I've spent many a long hour in salons. Not working—true. But one can soak up quite a bit of the salon ambiance while wrapped in foils, sitting under a dryer, or having one's feet exfoliated. When I started writing the Southern Beauty Shop series, I wanted to write off haircuts as research expenses, but the IRS put the kibosh on that.
Frankly, I don't do a lot of research—not the kind that nets one a graduate degree in Slavic Industrial Practices between the World Wars or Manipulation of Financial Markets in the 19th Century. Yet, I do write what I know, and what I know is people and emotion. I know jealousy, anger and love (in various guises), and cattiness (yep!), fear and temptation. I don't have to be a gambler or spend weeks haunting casinos to understand the pull of addiction. I don't have to go cave diving to experience the fear and adrenaline rush a diver lost in an underground river knows.
What I'm writing about are relationships and characters who have become real people to me. I'm not writing about hair cutting techniques or facial procedures. Yes, those form the backdrop for the action, and I do enough research to use correct terms and sprinkle in interesting (I hope) details of salon life. But that's not what my books are about. They're about the mother-daughter relationship between Grace and Violetta, friendship between women of disparate ages, how we make our own families out of folks we're not biologically related to, and finding romance again after divorce or widowhood. So, I write what I know, after all.
Which isn't to say that in-depth research doesn't have its place. Do you think the IRS would let me write off a few trips to New Zealand if I set a series there?
About the author ~
Author of the Southern Beauty Shop mysteries, Lila Dare was born in Georgia and has lived in Alabama, Mississippi, and Virginia. Although she has never worked in a beauty shop, she frequents salons and likes to tell her stylist: "Surprise me." Maybe that's why she looks nervous in her photo. She currently lives west of the Mississippi with her husband, two daughters and dog, and misses Southern cooking and friendliness, but not the humidity.
Email Lila ~ lila.dare AT gmail DOT com
Polished Off (Southern Beauty Shop)
Audrey Faye sashays into Violetta's Salon looking for stylists for the Miss Magnolia Blossom pageant. Hairdresser Grace Terhune's opportunity quickly turns into a nightmare with anti-pageant protestors, angry mothers, frantic contestants...and then, a very dead Audrey. The murder weapon was a nail file, making Violetta's manicurist, Stella, the prime suspect. Now Grace must find the real murderer before she is polished off permanently.
To celebrate the release of Polished Off (Southern Beauty Shop)
, the publisher is providing me with one (1) copy of this book to give away.
GIVEAWAY Rules for entering:
* This contest is open to residents of USA only
* Please complete the form below - do not leave information in the comments - it will not count.
* The contest will end on February 16th at 11:59PM EST; 1 winner will be selected and contacted thereafter.
* Once the winners are contacted, they will have 48 hours to respond to my email or another winner will be chosen (make sure to check your spam filters!).
* Book will be shipped directly from the Publisher