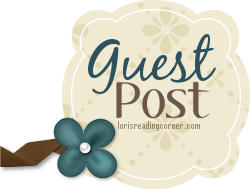 Today is a new day, which means you have a fresh opportunity to pursue your passion.
Have you been thinking about changing careers? Perhaps you'd like to go back to school or start your own consulting firm. Maybe being a stay-at-home mom is your dream job. Unfortunately, every time you think about taking the first step, the fear of leaving the virtual security of your current job floods your head with dozens of sound reasons why you should stay put.
Whether your dream is to write a novel, become an interior decorator or start your own catering business, you can make it happen. Here are five tips that will help you begin your journey.
1. Find Time To Plan Your Career Move
With the demands of work, family, church and community activities, you may think you don't have a spare moment to even think about, much less pursue, your dream career. You're wrong.
If someone had told me I could've published four novels in four years while still practicing law, I would've said, "No way." The key is having a passion and a plan.
It won't be easy, but you can find free time where you least expect it. The next time you're taking a neighborhood jog or walking on the treadmill, use the time to think about possible locations for the day spa you've dreamed of opening or mull over the plot for that book you've wanted to write. Instead of listening to your favorite CD during your morning and evening commute, use the time to work on the business plan for your jewelry-making business. A Dictaphone can be a pretty handy tool in that situation. Your lunch break and the two to three hours you spend in the beauty shop can also be put to good use. With your family's support, you might even find an evening or two to run off to your local library or a nearby Starbucks for some business-planning time. Even if it's only an hour a week, use it.
2. Don't Reinvent The Wheel
You may not realize it, but you have a multitude of resources all around you -- family, friends, colleagues, church members, sorority sisters, and even strangers. Don't be afraid to request an informational interview. If you want to run a bed 'n breakfast, call up the owners of a similar establishment in another community, invite them to lunch and tap their brain. People love to talk about themselves and many will be flattered that you want to ask them for advice. The Internet is also a valuable resource. You can enter a few key words on Google and thousands of helpful articles will appear right before your eyes. Just remember: research, research, research!
3. Join Professional Organizations
It's a good idea to surround yourself with others who share your interests and passion. There are hundreds of professional groups whose sole function is to help their members develop their creative talents and realize their business goals. As a writer, I belong to Sisters in Crime, Mystery Writers of America and Romance Writers of America. I rarely make many of the meetings, but when I do, I always learn something or make some contact that helps me along in my writing career. No matter what your passion is, there's bound to be a networking group you can join.
Organizations like Minority and Women Business Owners, Women Entrepreneurs, Inc., and BizyMoms.com, just to name a few, provide information, support and networking opportunities. Find the organizations that can be most helpful to you and join them.
4. Understand That It Won't Happen Overnight
Unfortunately, entrepreneurial ventures don't come with the guarantee of a regular paycheck. I assumed that after releasing my first novel in 2006, Oprah would call and the rest would be history. That has yet to happen. Somehow, I'm still balancing both my legal practice and my passion: writing legal thrillers. It can sometimes be quite stressful, but each time I have a new book that hits the stores, I'm re-energized and more committed than ever about reaching my goal of becoming a full-time writer.
There will no doubt be disappointments when things don't happen in accordance with your time schedule. But if you remain faithful and focused on your goal, it will happen.
5. Ignore The Naysayers
We all know people who believe you should find a good job, work as hard as you can for 30 years, then retire at 65 and enjoy life. For them, the thought of leaving a secure, well-paying position for the uncertainties of entrepreneurial life is unthinkable. That kind of limited thinking won't help you realize your dream.
When I proudly tell people I hope to one day give up practicing law to become a full-time novelist, they smile and look as if they want to pat me on top of my head and say, "That's nice. Now run along back to your briefs."
You have to decide what you want to do and go for it. And don't be surprised if you turn out to be your biggest obstacle. When that happens, just look your self-doubt squarely in the face and command it to go away. The same degree of preparation and persistence that helped you land your current position will also help you smoothly transition into your dream career.
So don't just dream about pursuing your passion, make it happen!
About the author ~
Corporate attorney Pamela Samuels Young has always abided by the philosophy that you create the change you want to see. Fed up with never seeing women or people of color depicted as savvy, hot shot attorneys in the legal thrillers she read, the Compton Native decided to create her own characters. Despite the demands of a busy legal career, Pamela accomplished her ambitious goal by rising at four in the morning to write before work, dedicating her weekends to writing and even spending her vacation time glued to her laptop for ten or more hours a day. The
Essence
magazine bestselling author now has four fast-paced legal thrillers to show for her efforts.
Pamela's debut novel, Every Reasonable Doubt (February 2006), won the Black Expressions Book Club's Fiction Writing Contest, received an honorable mention in the SEAK Legal Fiction Writing Competition and was a USA Book News Best Books of 2006 finalist in the mystery, suspense and thriller category. Her second novel, In Firm Pursuit (January 2007) was honored by Romantic Times magazine as a finalist for Best African-American Novel of 2007. Murder on the Down Low (September 2008), Pamela's third release, was an "Editor's Pick" by Black Expressions magazine and a finalist for the 2009 African-American Literary Awards in the mystery category, and was a USA Book News Best Books of 2009 finalist in the African American fiction category. Pamela then published her first stand-alone novel, Buying Time (November 2009). The Black Caucus of the American Library Association honored Buying Time with its 2010 Fiction Award, calling the book "a captivating, suspenseful thriller." Her short story, Setup, was selected for the 2006 Sisters in Crime anthology, LAndmarked for Murder.
Pamela has achieved a successful writing career while working as Managing Counsel for Labor and Employment Law for a major corporation in Southern California. Prior to that, she served as Employment Law Counsel for Raytheon Company and spent several years with the law firm of O'Melveny & Myers, LLP in Los Angeles. A former journalist, Pamela began her broadcasting career as a production assistant at WXYZ-TV in Detroit, where she was quickly promoted to news writer. To escape the brutal Detroit winters, she returned home to Los Angeles and worked at KCBS-TV as a news writer and associate producer.
A former Coro Foundation Fellow, Pamela has a bachelor's degree in journalism from USC and a master's degree in broadcasting from Northwestern University's Medill School of Journalism. She received her law degree from UC Berkeley's Boalt Hall School of Law and was formerly an adjunct professor at the University of Redlands' School of Business. Pamela currently serves on the Board of Directors of the Southern California Chapter of Mystery Writers of America and is the Fiction Expert for BizyMoms.com.
Pamela is a frequent speaker on the topics of discrimination law, writing and pursuing your passion. She is married and lives in the Los Angeles area. To contact Pamela or to read an excerpt of her books, visit www.pamelasamuelsyoung.com.
Murder on the Down Low
A brazen killer is targeting some of L.A.'s most prominent citizens.

The victims are all quintessential family men. Well-educated. Attractive. Successful. But appearances can be deceiving.

When the baffling murders are linked to a contentious wrongful death lawsuit, two savvy lawyers and a tenacious female detective soon expose a scandalous tale of lust, lies and vengeance.
Chapter 1
Dr. Quentin Banks was a man's man. The kind of guy other men liked being around. Handsome, but not a pretty boy. Wealthy, but not a showoff. Versatile enough to host a fundraiser one night and chill out with his buddies over a game of dominoes the next.
Standing outside Exam Room 5, the doctor scanned the chart of the first patient he was scheduled to see after his lunch meeting. His office suite in the Horton Medical Plaza was tastefully decorated with muted walls and dark slate tile. Colorful prints of jazz musicians lined the long, bright hallway. The place was classy, but not over the top. Just like Dr. Banks.
He checked his watch. It was almost eleven-thirty. Time to leave. The doctor closed the chart and dropped it into the plastic casing posted at eye level outside the exam room. He strode into his private office, locked the door, then retrieved a throwaway cell phone from his desk.
"I'm about to leave," he said. "The President's Suite, right?"
It was always that cut and dry. He was a happily married man who did not have the time or the need for emotional connections. His lunch meetings were all about the sex.
The doctor slipped out of his white coat and hung it on a metal rack. Casually but impeccably dressed, he wore a khaki-colored shirt and black slacks made from an expensive linen fabric. The kind that didn't wrinkle much. He was forty-two years old, just shy of six feet, and a hearty 215 pounds. He had the build of an aging ex-football player. Not nearly as lean as in his prime, but thick and firm enough to advertise that he still hit the gym on a regular basis.
After telling his office manager that he'd be back by one-thirty, Dr. Banks took an elevator to the parking structure. He eased his black Jag onto Hillcrest Street. At the light, he turned left on Manchester Boulevard and headed for the northbound ramp of the 405 Freeway.
Without question, Dr. Banks was one of the best OB/GYNs in Southern California. From the day he had applied to Howard Medical School, he had vowed to return home to Inglewood to set up shop. And despite the sacrifices, he'd kept his word, turning down opportunities that were far more lucrative, in terms of both prestige and compensation. Having a predominantly black and Latino patient base meant keeping late office hours and working one, sometimes two, Saturdays a month. The people he served couldn't afford to take time off from work. Not even for medical care.
When he wasn't working, the doctor cherished his family life. Though he now lived just a few miles from his childhood stomping grounds, in many respects it was a world away. View Park was a haven for L.A.'s black elite. Professionals with six and seven-figure salaries who actually liked the idea of having neighbors who looked like them. The doctor's residence spanned five thousand square feet and had a full-length basketball court, a circular swimming pool, and a guesthouse. The Mrs. was a stay-at-home mom who loved her job as wife and mother to their two sons as much as she loved her husband. All in all, life was good.
The doctor pulled his Jag to a stop in front of the Marina Marriott on Admiralty Way, hopped out, and took a ticket from the valet. He felt invigorated by the very thought of the treat that awaited him. Dr. Banks rotated his lunch meetings among different hotels in the area. His favorite was the much more elegant Ritz-Carlton just up the street. As he crossed the hotel lobby, he tossed the cell phone into the trash, then made a mental note to switch locations for next week. He was many things. Sloppy wasn't one of them.
When Dr. Banks reached the hotel room, there was no need to knock. The door was always left open just a crack. He could not risk being seen with his lunch date for even the few seconds it would take to open and close the door.
As usual, the main room of the spacious suite was empty. His lunch sat on a sterling silver room service tray on the coffee table in front of the couch. He'd have the turkey sandwich, root beer, and Caesar salad after his other hunger had been satisfied.
Stepping over to the large picture window, Dr. Banks stared across the street at the sailboats lolling in the Marina. Maybe he'd buy himself a boat.
He walked back to the couch, undressed, and slipped into the white terrycloth robe left waiting for him. Another part of the ritual. Dr. Banks sank down onto the couch and for the next five minutes, fell into a deep, calming meditation. The more intensely he fantasized about what awaited him in the adjoining room, the longer and harder his erection grew. He reached down and gently stroked himself, then picked up the condom on the end table and slipped it on.
Dr. Banks entered the bedroom and nodded at his lunch date, who sat naked in a velvet club chair, a sly grin stretched across his bearded face. Clarence Mitchell was his youngest son's soccer coach. They had been hooking up on a semi-regular basis for over a year.
Clarence stood up, showing off a solid, mink brown body. "Good to see you, man," he said, smiling.
Dr. Banks didn't respond, his growing excitement over what was about to occur more internal than external. The two men awkwardly embraced, then let go. Extended foreplay or professions of love were unnecessary. They saved that for the women in their lives.
Clarence walked over to the bed. Following close behind, Dr. Banks discarded his robe and prepared to treat himself.
Just over an hour later, as he exited the freeway, Dr. Banks heard his cell phone ring. He glanced at the caller ID before picking up.
"Hey, beautiful," he said into the phone.
"Hi, honey," his wife chirped back. "I'm catching a movie with Karen tonight. The kids are with my parents."
"Have a good time."
Diana was always good about making sure he knew her precise whereabouts, and Dr. Banks appreciated that. Now that he was free for the evening, the thought of arranging another hookup with Clarence crossed his mind, but he quickly dismissed the thought. He was not a greedy man. He never prowled for sex and the thought of going to a gay bar disgusted him. Only gay men did that, and he wasn't gay.
His lunchtime excursions were just a freaky little hobby. Nothing more. Nothing less. He was a fanatic about safe sex and always chose partners who were family men with as much to lose as he had. Dr. Banks even required his sexual partners to periodically produce written proof that they were HIV negative, and he gladly did the same. He loved his wife too much to demand anything less. In the twelve years since he'd said I do, there had only been five other men besides Clarence.
Dr. Banks turned left into the parking structure, made his way to the second level and backed into a stall that bore his name in neat block letters. He hummed his favorite Temptations song, My Girl, as he took off his shades and clipped them onto the sun visor.
Pushing open the car door, Dr. Banks planted his left foot on the ground at the same moment that a bullet pierced his cheek, just below his right eye. The force of the shot sent his head hurtling backward, then slowly forward, as a splash of crimson darkened the car's pristine beige interior.
As the second and third bullets entered his neck and chest, Dr. Banks' body fell sideways toward the open car door. His hand reached out for something to grasp, but found nothing to break his fall.
In what looked like a slow motion videotape, Dr. Banks tumbled onto the dirty garage pavement, head first.
Every Reasonabe Doubt (Sepia)