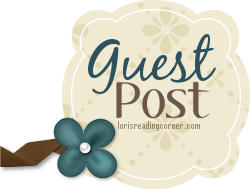 As an urban lit author who grew up on Daufuskie, Island a small sea island sandwiched in between Savannah, GA and Hilton Head Island, I have seen more than my share of gunplay, dope dealing, and serious violence which stands in stark contrast to the subtle, southern charm and antebellum beauty of the spanish moss laden trees, stately mansions, and polished green of the numerous golf courses of the Carolina/Georgia low country regions. On average Savannah, Georgia has a much higher violent crime rate than the rest of the cities and towns in the Peach State even Atlanta. In December 2005, a 19 year old white girl named Jennifer Ross wasa murdered by three youths who attempted to rob her and her friend. The shooting caused major racial tensions in the city and brought to light something that many area African Americans had experianced for decades. Savannah's inner city neighborhoods can be an unwelcome and precarious environment for even the most streetwise individual and a veritable deathtrap for the unsuspecting traveler who ventures into it's midst unknowingly. With a violent crime rate of 85% compared to only 47% for the rest of Georgia, Savannah can be both beautiful and dangerous all at once. My characters are not all shady, and violent much like the city of Savannah itself which is one of the southern United State's most lovely without question. Most Savannah residents exude the charm, hospitality and kindness that Dixie has become known for, both black as well as white native Savannahians are great people and one needs not be afraid to visit this gorgeous Georgia city known as the "Hostess City of the South". Violence & death however is nothing new to Savannah which has a long history of bloody battles, skirmishes, destructive hurricanes, killer Yellow Fever epidemics, 1200 men were killed during the Revolutionary War's "Siege of Savannah" in less than an hour alone! So the Hostess city of the South gives an urban lit author like myself a chance to exspose a darkside of this charming southern town that is little known to outsiders.
About the author ~
Darrell King
has been writing ever since the age of eight. His first published work of fiction was penned during the fall of 1976 as a student of Mary Field's Elementary School on South Carolina's Daufuskie Island. This effort, an adaptation of J.R.R. Tolkien's "The Hobbit," was both written and illustrated by Mr. King and was published in the school's quarterly periodical, "The Daufuskie Kid's Magazine." Mr. King went on to write several unpublished stories and numerous poems, several of which were published in the 1995-1996 "Poetry Anthology" by the National Library of Poetry in Owings Mills, Maryland.
During the 90s, Mr. King was attracted to and inspired by the lurid tales of inner city crime and drama that he read on the pages of novels by great writers such as Donald Goines and Iceberg Slim. This, coupled with an enduring appreciation for the hard-edged, yet enlightened lyric of the era's gangsta rap icons like Tupac Shakur, The Notorious B.I.G., Easy E and others prompted Mr. King to begin writing his very own stories of urban crime and inner city drama.
Mr. King resides in Washington, DC.
To find out more about Darrell or to learn more about Mo' Dirty visit
http://community.essence.com/profile/Darrell
King or
http://modirty.blogspot.com
.
His latest book ~
Mo' Dirty
Peter Whiskey Battle is a 24-year-old enforcer for Peola, Georgia's Bad Boyz II Syndicate, a dangerous street gang controlling the lion's share of illicit narcotics coming into the bustling port of Savannah. After murdering two local snitches for David Ambrosia, the suave, smooth-talking leader of the syndicate and Whiskey's best friend, he is given an offer he can't refuse.

She struggles to come to terms with her failing marriage and her sick mother as she watches her chance at a happy home with children slip away. Her two childhood girlfriends offer help and support but they have their own personal struggles. The old saying, "what's done in the dark will eventually comes to light" has never been more true.
When tragedy strikes, Maxine will have to make the most important decision of her life. But will the lies and secrets her husband and friends harbor bring Maxine's life crashing down around her?